We spend so much time getting dressed into these beautiful outfits to only see a dreaded panty line or the wrong colour bra sticking out, so I thought I would share this article I read on the 9 essentials that a women needs when it comes to lingerie and underwear from blog.wantable.com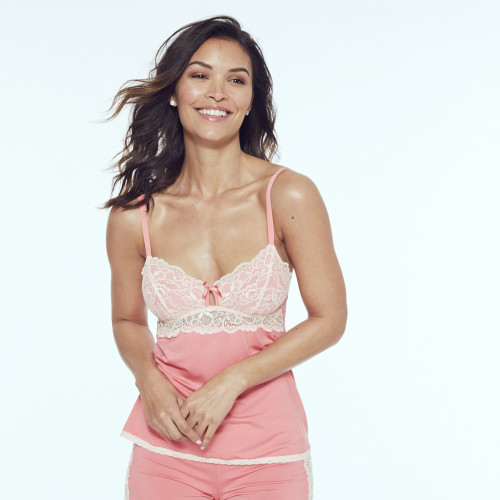 If you're anything like the average woman, you've probably spent a lot of time over the years crafting a wardrobe full of all the important pieces—a little black dress, the perfect white button down, a fits-like-a-glove pair of jeans, just to name a few. But you probably haven't spent nearly as much time building a collection of the same caliber. Considering how important these pieces are, however—they're the foundation of a great wardrobe, after all—now's the time to start if you haven't already.
Good thing we've put together a handy little list of the nine types of lingerie pieces every woman needs, including the bras, underwear, and other styles we think of as the building blocks for the perfect collection. Just start here with the basics, then keep adding on with nice-to-have extras (i.e. a just-for-fun bra and stockings) to create an even better collection over time.
Bras
1. T-Shirt Bra
This essential style should be your everyday go-to, worn with everything from dresses and blouses to sweaters and, yes, t-shirts. Look for one that's comfortable and perfectly fitting, with just a little bit of lift and smooth cups to keep from showing through your tops.
2. Convertible Bra
This bra is like magic, working with everything from strapless dresses and low back tops to one-shoulder jumpsuits and anything else that has an unusual neckline—all without having to buy five different bras. Look for one whose moveable (and preferably removable) straps can be worn in as many positions as possible, such as strapless, halter, crisscross, and more.
3.Matching Bra & Panty Set
For special occasions or when you just feel like getting matchy-matchy  a coordinating bra and panty set is the ultimate way to look put-together underneath it all. Stick with a set that's bright or patterned for a little more fun. Just want something you can wear every day? Try a satin or cotton set in a soft neutral hue, like gray or powder blue.
Underwear
1. Thong
Contrary to popular belief, thongs actually help avoid bunching, are surprisingly breathable (for the most part) Stick with a smooth material like lace or satin to keep body-hugging pants, skirts, and dresses streamlined.
2. Full-Coverage Panties
Every lady should have a pair of full-coverage underwear in her intimates drawer. Perfect for wearing under shorter dresses and skirts.
3. No-Show Panties
Not to sound dramatic, but there's nothing worse than the dreaded VPL (visible panty line). So whether you're wearing a thong, full-coverage underwear, or something in between, make sure you have at least one pair of no-show panties for tighter bottoms and dresses.
Etc.
1. Tights
Unfortunately, it can't be summer all year long. So when the temps start to dip, and you want to keep wearing your favourite skirts and dresses, this cold-weather statement better be in your wardrobe. Whether you prefer full-coverage tights or thigh-high stockings, choose a durable, opaque pair for ultimate sleekness.
2. Robe
Whether it's for getting ready or hanging around in before bedtime, a robe is one of those easy pieces to throw on when you need to wear something around the house, but don't quite want to get dressed. Try a shorter, satin version to add a dose of luxury to your everyday routine, or go with a longer, super-soft cotton style if comfort (and a little more coverage) is key.