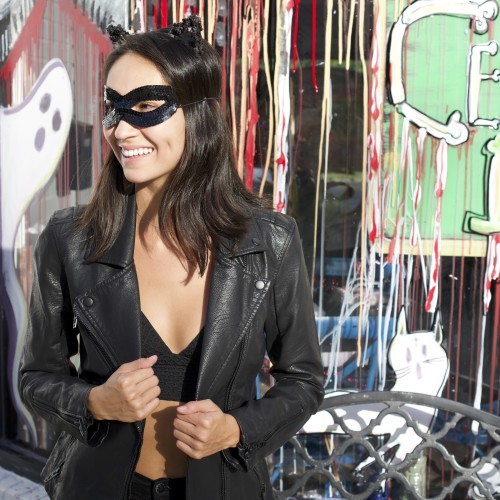 With Halloween just around the corner, I thought this article from blog.wantable would be a great read for some outfit inspiration!
No matter how much you love it, Halloween is one of those holidays that just seems to creep up on you. And even though you promise yourself year after year that you'll start planning the perfect costume way in advance, you always end up days away with nothing to show for it. But this year, there's no need for last-minute-costume panic. That's because we've pulled together three simple-to-create DIY Halloween costumes you can throw together in minutes flat. And the best part? You can do it with clothes you probably already have in your closet plus some easy-to-find accessories.
Holly Golightly in "Breakfast at Tiffany's"
You already have… a black cocktail dress, statement necklace & sunglasses
Just add… long gloves, black pumps & a prop cigarette holder
This iconic outfit isn't just super-sophisticated—it's also super simple to create. Grab your finest black cocktail dress (bonus points if it's sleeveless with a cutout back), drape yourself in jewels, and slip on some elbow-high gloves. Add black pumps, a high bun with a jeweled hairpin, pink lipstick, and a cigarette holder to complete this beloved character's look.

Cowgirl
You already have… a plaid shirt & light-wash denim
Just add… cowboy boots, a hat & bandana
You don't have to be from the South or Midwest to dress like a cute country girl. Just tuck a plaid shirt into faded blue jeans, then add a bandana, cowboy hat, and cowboy boots for kicks. If the Halloween forecast calls for unseasonably warm weather, switch out your jeans for a pair of cutoff denim shorts.

Catwoman
You already have… black jeans or leggings, a black bralette or cami, a leather jacket & booties
Just add… a cat mask & ears
If you're the kind of girl whose closet is a sea of black, this comic book costume is the one for you. Pair black jeans or leather leggings with a leather jacket and bralette, or layer a black cami or bodysuit underneath for extra coverage. Heeled booties, a black face mask, and cat ears are the perfect finishing touches for this fierce feline look.