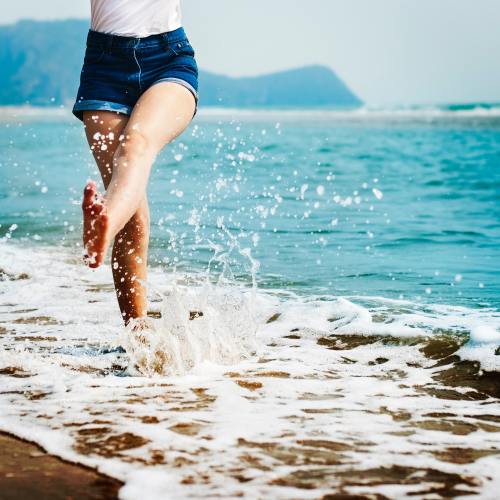 Have the summer style blues? We have the cure! Beautiful summer blues go hand-in-hand with laid-back vacations, fresh air workouts, and low-key weekend plans, so infuse your warm-weather wardrobe with this hot colour trend to stay cool, calm and collected. Find serenity now in the soothing shade of the season.
Coastal Stripes
Artful, hazy-edged stripes evoke sunny, oceanside adventures and lakeside retreats. Their denim-y blue hues in natural fibers, such as cotton, lyocell, linen, and bamboo rayon are the ultimate in summer comfort.
Turquoise Accents
Fuel your summer wanderlust with one of the world's most ancient gemstones. Turquoise's easy, global touch–from ancient Egypt to the Silk Road to the American Southwest–will complete any summer ensemble.
Azure Activewear
Find your zen in cool blue pieces made for workouts under the open sky. Take your sweat session outdoors, whether it's restorative yoga in the shade or a power flow in the sunshine.
Thank you blog.wantable.com for these great tips!